MY NEW ALBUM "CELIBATE" IS OUT NOW
---
---
---
---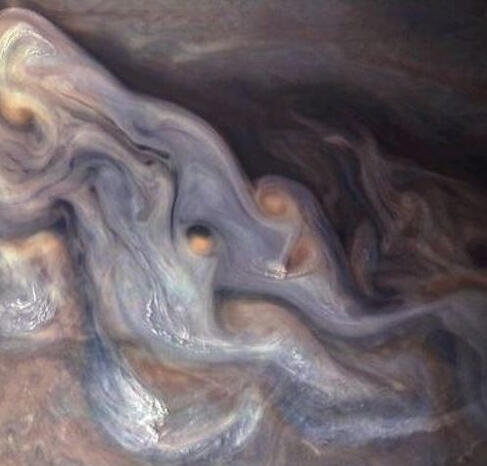 ---
© 2023 Rachel Geek. All rights reserved.
Music [ myoo-zik ]
noun, an art of sound in time that expresses ideas and emotions in significant forms through the elements of rhythm, melody, harmony, and color.
---
---
---
---
---
---
---
---
Datum [ dey-tuh m, dat-uh m ]
noun, plural da·ta, a single piece of information, as a fact, statistic, or code; an item of data.
---
---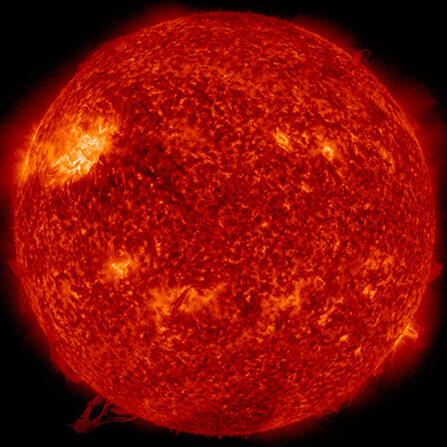 ---
The leading theory of the Moon's origin is that a Mars-sized body collided with Earth approximately 4.5 billion years ago, and the resulting debris from both Earth and the impactor accumulated to form our natural satellite. The newly formed Moon was in a molten state. Within about 100 million years, most of the global "magma ocean" had crystallized, with less-dense rocks floating upward and eventually forming the lunar crust.The early Moon may have developed an internal dynamo, the mechanism for global magnetic fields for terrestrial planets. Since the ancient time of volcanism, the arid, lifeless Moon has remained nearly unchanged. With too sparse an atmosphere to impede impacts, a steady rain of asteroids, meteoroids, and comets strikes the surface. Over billions of years, the surface has been ground up into fragments ranging from huge boulders to powder.Nearly the entire Moon is covered by a rubble pile of charcoal-gray, powdery dust and rocky debris called the lunar regolith. Beneath is a region of fractured bedrock referred to as the megaregolith.
credit: Nasa - https://moon.nasa.gov/about/in-depth/
---
---
Cosmic [ koz-mik ]
adjective, forming a part of the material universe, especially outside of the earth.
Merch [ murch ]
noun Informal, merchandise, especially as marketed to a particular fan base
---
---
---
---
---
---
---
---
Also check out this sea adventure where an old Seadog sets out across the Pacific sailing single-handedly in their Van De Stadt 36.
---
Live [ liv ]
verb (used without object), lived [livd] liv·ing. To have life, to practice, represent, or exhibit in one's life.
---
LIVE SHOWS
Coming soon
---
Also watch for my Live Broadcasts on these platforms : )
---
---
🚀
Off-Planet [ ɒfˈplanɪt ]
Adjective, located or operating away from a particular planet; originating on another planet.
---
Elon Musk
Emo G Records
Los Angeles, United States
---
Contact [ kon-takt ]
noun, an establishing of communication with someone or an observing or receiving of a significant signal from a person or object
---
Contact ;rachelGeek
---
---
Blog [ blŏg ]
intr.v. blogged, blog·ging, blogs
To write entries in, add material to, or maintain a blog.
Rachel's Log, Stardate 98507.17
(11.27.20, 15:00)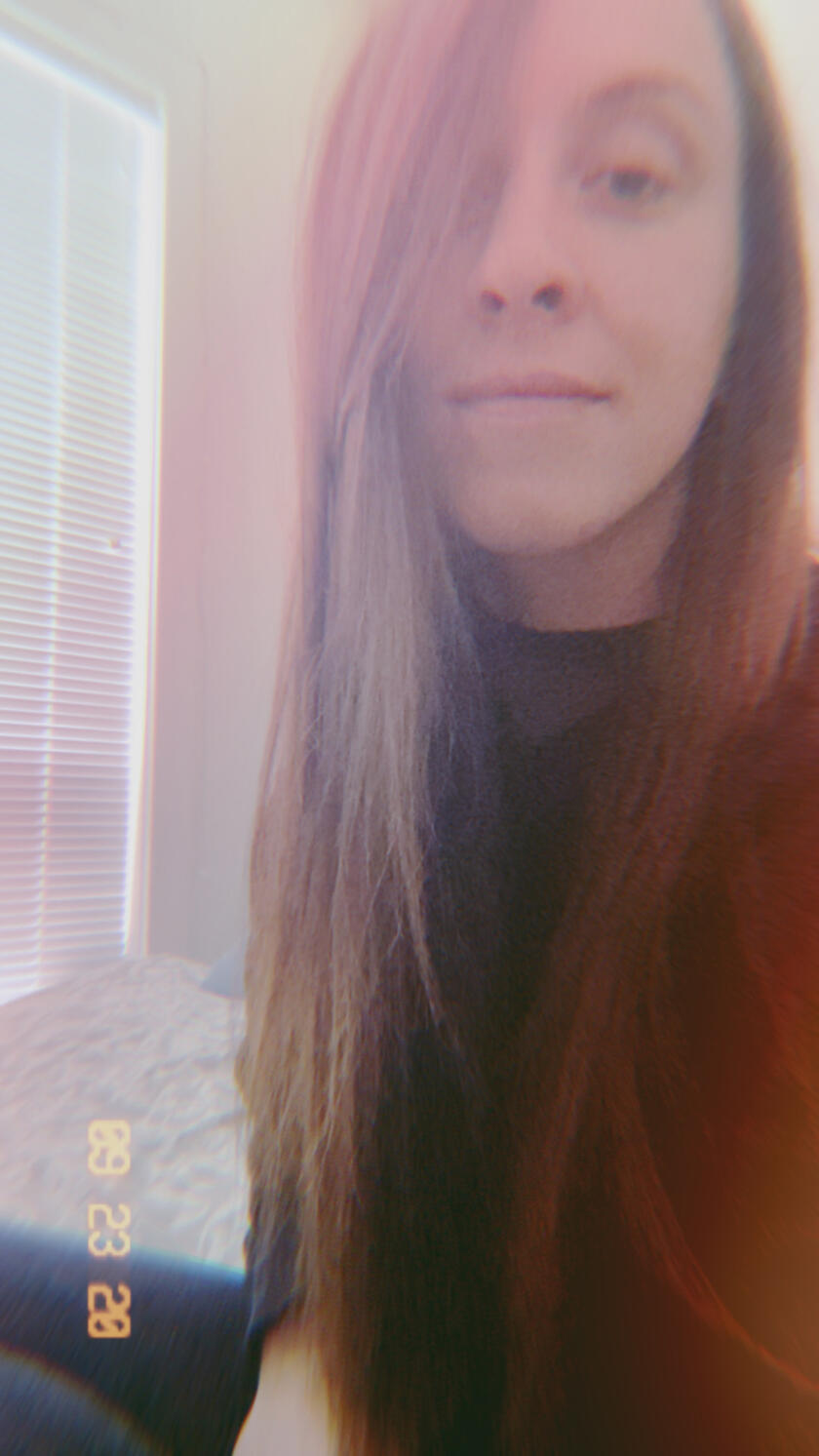 Meditation and Mental Illness
Recently I have made the commitment to meditating a minimum of an hour a day, everyday. The type of meditation I've chosen to practice is known as vipassana. Basically in this type of meditation you sit still, focusing on the breath and body sensations. What is most important is not reacting to any of these sensations or labeling them as good or bad. This means not scratching any itches and not reacting to any back pain as sitting straight up can cause a lot of it. There is so much more I could say about this particular form of meditation but I will save that for another blog post however, I highly recommend you research it and find out for yourself.Let me start out by saying that you DON'T have to meditate an hour a day to reach its benefits. You can start with 5 minutes or 5 seconds if that's all you're comfortable with.I have struggled with a personality disorder for a good chunk of my life. Although I am happy to say that I've been in recovery for some time now, this disorder has caused a lot of unnecessary pain and discomfort in my life. It has also kept me on a thin line between reality and delusion and even psychosis a handful of times. Not wanting to be heavily medicated (which is nothing more but a personal choice, no shade or judgment if medications work for you) I've dedicated myself to practising the basis of my therapy which is mindfulness. I treat my hour meditations like I would a prescribed medicine now. It has become vital to my functioning and ability to live a happy, healthy life where I am able to show up and love others freely. To me being able to have healthy friendships and relationships has become paramount and of incredible importance. I want nothing more but to provide safety and love to anyone I come into contact with no matter what I might be feeling. I also want to be able to judge others less and identify negative thinking patterns in my mind that might do this and reprogram them from the source.In one week of practising I can gladly say that I have noticed the low bouts of depression pass quicker, the highs of mania feel WAY more controllable and productive and the suicidal ideation feel way more manageable and less intense.Part of the struggle with my particular mental illness is that I have probably spent the majority of my life battling intrusive thoughts of suicidal ideation. "Borderline personality disorder or in MOST cases complex PTSD" has one of the highest rates of completed suicides and is considered one of the most painful mental illnesses to live with. This has caused me - at some points of my life - to experience intense suicidal ideation every, single, day. This is something that I have come to accept and instead of berating myself for it I am learning to honour that part of myself by speaking to it with love, kindness and understanding. Through my meditations this week I've come to recognize that my suicidal ideation was a desperate attempt at release in certain circumstances in my life. It was a coping mechanism that ironically kept me alive while simultaneously almost killing me. Making this shift to compassion is slowly lessening the intensity of this ideation.Another component to my mental illness is using the external world to regulate my internal world, an extreme form of codependency (and probably my LEAST favourite MOST destructive symptom). Through meditation I am again finding a voice of compassion for this part of myself as it is simply a part of my brain that didn't get developed properly and was a response to trauma. The beauty of that is that I CAN rewire those pathways and through the stillness of sitting I am noticing that how I regulate is shifting. This is something I've never really experienced and feels like learning a foreign, ancient, language - like Sumerian (BUT BEST BELIEVE I AM DEDICATED AND WILL CONQUER).If you're like me and suffer from any mental illness believe me when I say that your past doesn't have to be a death sentence. Let me tell you that as someone diagnosed with one of the most stigmatized (and misunderstood) mental illnesses out there that I will spend the rest of my life fighting the stigma and proving it wrong. Not just for me but for anyone affected. If you're like me and have a deep fear of being unlovable because of the things you've gone through which has altered the literal structure and development of your brain in your most important years of growth which can take DECADES to undue even with the most dedicated commitment to healing (a point I find a lot of people fail to acknowledge or have compassion for - also it's fucking science) let me tell you, you ARE lovable and have so much to offer this world. I would even go out on a limb and say from my personal experience of working with others with mental illness that you are a necessary healer to this world (but only through your own process of healing).Through these mediations I have been appreciating the gift of the turmoil and struggles I've encountered in my life. I have been flipping my perception to view this pain and trauma as lessons to push me to become a Zen Master (lol maybe not in this lifetime but why not try). More importantly, these meditations are showing me that right now, if you take a really slow deep breath and notice the small sounds around you like the cars driving by outside or the rain - everything is okay. I have a roof over my head, I have food in my fridge, I am surrounded by some of the most loving and inspiring people I could ask for and I am breathing. For the ones who don't have a roof over their head meditating has also deepened my awareness for those are less fortunate and inspired me to actually DO something about it.There is so much to be grateful for once you can access reality beyond the chatter of the mind. I've realized that a lot of the pain in my life recently has been nothing more but an out of control monkey mind running old programs from a traumatic past. The thing is that the past is in the past and the only way out of that particular turmoil is by existing through the present. If your present isn't what you want it to be then you have the power, right now, to start changing it. Even if that means committing to not complaining for two hours or choosing to say nice things to yourself even if you don't believe it anything is worth trying (and believe me when I say that I fucking HATED affirmations for the first year I did them but I did them anyways). Make this your practice and I promise things might not be "cured" per se but they will most definitely feel lighter and more manageable. Existing in the present does NOT mean invalidating your past, it's quite opposite. It's coming to terms with the past, accepting it and sending it as much love as humanly possible because truly that's all your past is asking for and there is no better time than now to start that process. (nobody else will fix or heal that besides you)As my good friend Jodie B says"The worst is yet to come ".If you're breathing, you're winning. Always remember that in times of darkness. I will always be grateful to the darkness I've encountered in my life as it has shaped me to shine brighter than I could even fathom.Thanks for listening to me ramble. Hopefully my grammar wasn't too shitty lol.I believe in every single one of you. I've never felt more inspired by the people who have been supporting me lately.Thank you,Rachel
Apparel [ ap·par·el ]
noun, clothing, especially outer garments; attire.
---
Slaps ;rachelGeek
embroidered beanie - black
$30 CAD + $5 CAD shipping fee
(within Canada)
Slaps ;rachelGeek
embroidered beanie - black
$30 CAD + $15 CAD shipping fee
(outside of Canada)
---
---
no. noose ;rachelGeek embroidered beanie - black
$30 CAD + $5 CAD shipping fee
(within Canada)
no. noose ;rachelGeek embroidered beanie - black
$30 CAD + $15 CAD shipping fee
(outside of Canada)
---
---
Slaps Hoodie ;rachelGeek embroidered hoodie - black
$60 CAD + $5 CAD shipping fee
(within Canada)
Slaps Hoodie ;rachelGeek embroidered hoodie - black
$60 CAD + $15 CAD shipping fee
(outside of Canada)
---
---
Music [ myoo-zik ]
noun, an art of sound in time that expresses ideas and emotions in significant forms through the elements of rhythm, melody, harmony, and color.
---
My new album, "Celibate" is out now.
"Celibate" Album CD
$10 CAD + $5 CAD shipping fee
(within Canada)
"Celibate" Album CD
$10 CAD + $15 CAD shipping fee
(outside of Canada
Album Combo
My new album, "Celibate" + my very first album, Alive and Well.
Album Combo!"Celibate" and "Alive and Well" Album CDs
$20 CAD + $5 CAD shipping fee
(within Canada)
Album Combo!"Celibate" and "Alive and Well" Album CDs
$20 CAD + $15 CAD shipping fee
(outside of Canada)
---
---
Album Combo!"Celibate" and "Alive and Well" Album CDs
$20 CAD + $5 CAD shipping fee
(within Canada)
Album Combo!"Celibate" and "Alive and Well" Album CDs
$20 CAD + $15 CAD shipping fee
(outside of Canada)
Meditation and Mental Illness
Recently I have made the commitment to meditating a minimum of an hour a day, everyday. The type of meditation I've chosen to practice is known as vipassana. Basically in this type of meditation you sit still, focusing on the breath and body sensations. What is most important is not reacting to any of these sensations or labelling them as good or bad. This means not scratching any itches and not reacting to any back pain as sitting straight up can cause a lot of it. There is so much more I could say about this particular form of meditation but I will save that for another blog post however, I highly recommend you research it and find out for yourself.Let me start out by saying that you DON'T have to meditate an hour a day to reach its benefits. You can start with 5 minutes or 5 seconds if that's all you're comfortable with.I have struggled with a personality disorder for a good chunk of my life. Although I am happy to say that I've been in recovery for some time now, this disorder has caused a lot of unnecessary pain and discomfort in my life. It has also kept me on a thin line between reality and delusion and even psychosis a handful of times. Not wanting to be heavily medicated (which is nothing more but a personal choice, no shade or judgment if medications work for you) I've dedicated myself to practising the basis of my therapy which is mindfulness. I treat my hour meditations like I would a prescribed medicine now. It has become vital to my functioning and ability to live a happy, healthy life where I am able to show up and love others freely. To me being able to have healthy friendships and relationships has become paramount and of incredible importance. I want nothing more but to provide safety and love to anyone I come into contact with no matter what I might be feeling. I also want to be able to judge others less and identify negative thinking patterns in my mind that might do this and reprogram them from the source.In one week of practising I can gladly say that I have noticed the low bouts of depression pass quicker, the highs of mania feel WAY more controllable and productive and the suicidal ideation feel way more manageable and less intense.Part of the struggle with my particular mental illness is that I have probably spent the majority of my life battling intrusive thoughts of suicidal ideation. "Borderline personality disorder or in MOST cases complex PTSD" has one of the highest rates of completed suicides and is considered one of the most painful mental illnesses to live with. This has caused me - at some points of my life - to experience intense suicidal ideation every, single, day. This is something that I have come to accept and instead of berating myself for it I am learning to honour that part of myself by speaking to it with love, kindness and understanding. Through my meditations this week I've come to recognize that my suicidal ideation was a desperate attempt at release in certain circumstances in my life. It was a coping mechanism that ironically kept me alive while simultaneously almost killing me. Making this shift to compassion is slowly lessening the intensity of this ideation.Another component to my mental illness is using the external world to regulate my internal world, an extreme form of codependency (and probably my LEAST favourite MOST destructive symptom). Through meditation I am again finding a voice of compassion for this part of myself as it is simply a part of my brain that didn't get developed properly and was a response to trauma. The beauty of that is that I CAN rewire those pathways and through the stillness of sitting I am noticing that how I regulate is shifting. This is something I've never really experienced and feels like learning a foreign, ancient, language - like Sumerian (BUT BEST BELIEVE I AM DEDICATED AND WILL CONQUER).If you're like me and suffer from any mental illness believe me when I say that your past doesn't have to be a death sentence. Let me tell you that as someone diagnosed with one of the most stigmatized (and misunderstood) mental illnesses out there that I will spend the rest of my life fighting the stigma and proving it wrong. Not just for me but for anyone affected. If you're like me and have a deep fear of being unlovable because of the things you've gone through which has altered the literal structure and development of your brain in your most important years of growth which can take DECADES to undue even with the most dedicated commitment to healing (a point I find a lot of people fail to acknowledge or have compassion for - also it's fucking science) let me tell you, you ARE lovable and have so much to offer this world. I would even go out on a limb and say from my personal experience of working with others with mental illness that you are a necessary healer to this world (but only through your own process of healing).Through these mediations I have been appreciating the gift of the turmoil and struggles I've encountered in my life. I have been flipping my perception to view this pain and trauma as lessons to push me to become a Zen Master (lol maybe not in this lifetime but why not try). More importantly, these meditations are showing me that right now, if you take a really slow deep breath and notice the small sounds around you like the cars driving by outside or the rain - everything is okay. I have a roof over my head, I have food in my fridge, I am surrounded by some of the most loving and inspiring people I could ask for and I am breathing. For the ones who don't have a roof over their head meditating has also deepened my awareness for those are less fortunate and inspired me to actually DO something about it.There is so much to be grateful for once you can access reality beyond the chatter of the mind. I've realized that a lot of the pain in my life recently has been nothing more but an out of control monkey mind running old programs from a traumatic past. The thing is that the past is in the past and the only way out of that particular turmoil is by existing through the present. If your present isn't what you want it to be then you have the power, right now, to start changing it. Even if that means committing to not complaining for two hours or choosing to say nice things to yourself even if you don't believe it anything is worth trying (and believe me when I say that I fucking HATED affirmations for the first year I did them but I did them anyways). Make this your practice and I promise things might not be "cured" per se but they will most definitely feel lighter and more manageable. Existing in the present does NOT mean invalidating your past, it's quite opposite. It's coming to terms with the past, accepting it and sending it as much love as humanly possible because truly that's all your past is asking for and there is no better time than now to start that process. (nobody else will fix or heal that besides you)As my good friend Jodie B says"The worst is yet to come ".If you're breathing, you're winning. Always remember that in times of darkness. I will always be grateful to the darkness I've encountered in my life as it has shaped me to shine brighter than I could even fathom.Thanks for listening to me ramble. Hopefully my grammar wasn't too shitty lol.I believe in every single one of you. I've never felt more inspired by the people who have been supporting me lately.Thank you,Rachel
alive and well. ;rachelGeek embroidered beanie - white
alive and well. ;rachelGeek embroidered beanie - green